Retooling, rethinking, but mostly replanning.
As I consider the upcoming work that needs to be done, I have encountered a couple dilemmas.
Here's dilemma #1:
I have 6 large people in my family… even my youngest are tall for their age. So I am hesitant to put them in a rumble seat between the other two rear seats. For one reason, they might end up kicking the heater/component doghouse that I need to build. The other reason is that even before the older kids move out of the house, the younger ones might be hitting their heads while in the middle rumble seat.
One solution is to do it like Shawn did, six-seater with a soft-top option (which I also don't think will work in ten of Idaho's twelve months):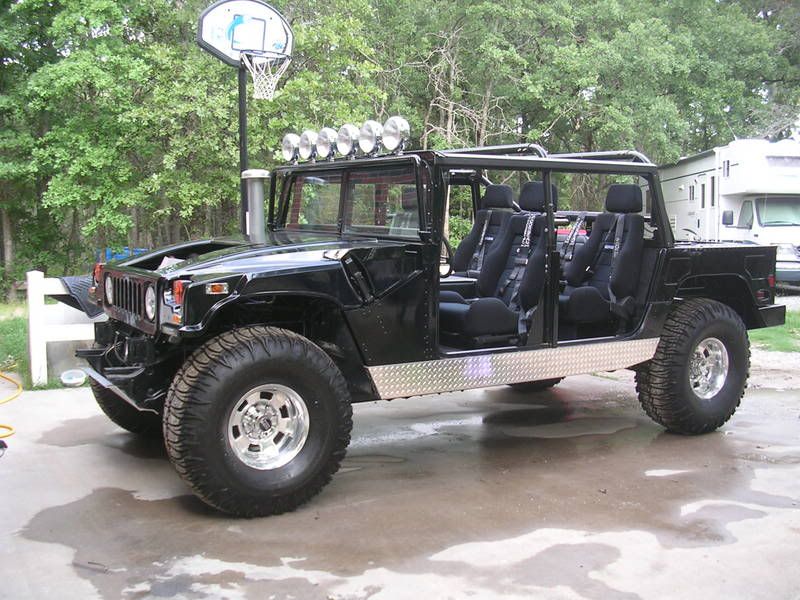 Another option is to lower the floor and go with a look more like Ben's Badlands here:
But, I'm not a big fan of the Badlands, nor Urban Gorilla. They're close…but the Tremor is closer.
Dilemma #2:
We're soon going to have "Hummer-lover #7" in the family. I first wanted to make a four-door replica like this one by Francois Couture:
or like the Tanto build:
There's no possible way to have the wife and all five kids in the seats of a four door, so I'm leaning toward the wagon…but I want the soft-top look. I don't remember seeing a final Tremor in Wagon form, and I've never seen a replica or even civilian wagon with a soft-top. Closest I've seen in anyis this one: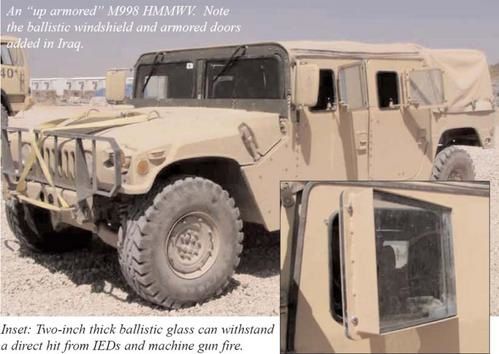 I would also like to try the removable hard-top for the 10 winter months in Idaho, like this one from Fesler:
But, in wagon form…
So I grabbed a soft-top photo from the net, also from Feslerbuilt.com, and stretched it out for the wagon:
I think I like it.